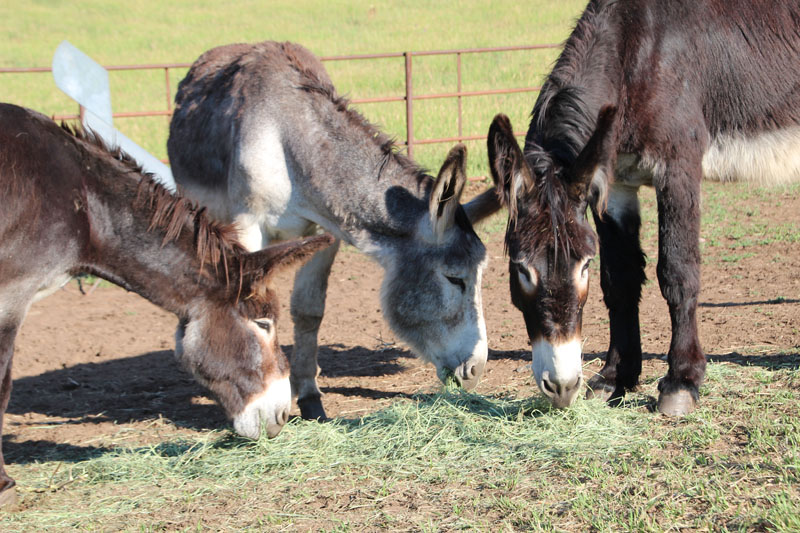 Gaucho "Jack", Mac, and Grayson.
Burros or donkeys?! Yes to both. Burro is the Spanish name for the same animal called Donkey in the English language.

These guys are geldings. They are curious to the point of being very nosey. Nothing escapes their attention. My studio doors are barely 15 feet away from their main paddock pen. This is where they spend the winters and spend varying amounts of time throughout the remaining part of the year when not down in their pasture. My trips in and out of the studio generally yield a chorus of wuffling noises, asking for attention in one manor or another. These guys are gentle sweet souls that require generous amounts of my attention daily and weekly.